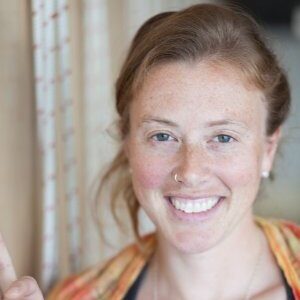 Risa Blumlein Keeper
As Interim Director of Catalytic Capital Risa leads Catalyst, an integrated capital fund offering a range of products to meet the needs of community-based real estate actors and the projects they are leading, as well as outsourced fund administration services for foundations and government agencies. Over the last 20 years the Catalytic Capital portfolio has invested more than $30 million in soft debt and grant products to leverage more than $600 million in next-stage financing for community-based real estate projects. Prior to her work in Catalytic Capital she was a Financial Management Consultant on Community Vision's Real Estate Solutions team, supporting nonprofits in understanding their business models and financial position, and planning for future financial stability.
Before joining Community Vision Risa was Finance Director at Social Venture Network, a membership association of socially-responsible business leaders and impact investors, an organization that has since merged with Investor's Circle and American Sustainable Business Network. From 2011 to 2015, she served as Deputy and Interim Executive Director of the Iyengar Yoga Institute of San Francisco, a 40-year-old yoga center and teacher training program with a related regional membership association. 
Risa has served on a number of volunteer boards and committees, most recently on the fundraising committee of the SF Wholesale Produce Market to support their $100 million capital upgrades project, on the advisory board of the Garden for the Environment, and on the CFO Task Force on Nonprofit Overhead for California Association of Nonprofits. She is a fifth-generation San Franciscan and lives with her partner and three children in the Presidio neighborhood of San Francisco.