Mission
We promote economic justice and alleviate poverty by increasing the financial resilience and sustainability of community-based nonprofits and enterprises. Through flexible financial products and sound advice, we create opportunities to make socially responsible investments that revitalize Northern and Central California communities.
Vision
We envision financially strong and culturally vibrant communities where each person has access to decent jobs, homes, health care, education, and economic opportunities. We work in partnership with individuals and organizations who share our vision of sustainable communities and social and economic justice.
History
Founded in 1987, Community Vision was created when local people came together with a desire to invest their money in nonprofits and social enterprises that were improving lives and building equity in low-income Northern and Central California neighborhoods.
Rather than investing in typical for-profit enterprises, our founders had a vision of putting their money to work as a tool building financially strong and culturally vibrant communities where each person has access to decent jobs, homes, health care, education, and economic opportunities.
We have successfully carried out that vision since the 1980s, by connecting investors to communities, and lending and providing financial consulting to organizations who share our vision of sustainable communities and social and economic justice.
Since then we've invested more than $254 million to projects throughout Northern and Central California, impacting the lives of over 1.5 million of our neighbors. Our lending and consulting services support organizations that develop affordable housing, provide critical social, medical and youth services to low-income people, create community arts programs, and increase people's access to healthy foods.
Our People
We understand how to solve both day-to-day operational problems as well as engage in long-term planning with community-based organizations serving low-income people in Northern and Central California. We draw on our expertise in the nonprofit sector to help you improve your programs and services.
Mary A. Rogier
President
Mary joined Community Vision in October 1998 with extensive management experience in a variety of governmental and nonprofit settings. She has previous experience in nonprofit development, small business, and financial and policy analysis at the state and local government levels. Recently, Mary completed 2 terms on the Opportunity Finance Network's Board of Directors. Currently she also serves on Comerica Bank's Community Development Advisory Committee and as a Board member of the Berkeley Community Chorus & Orchestra. Mary holds a B.A. from Brown University and a Masters in Public Policy from the Kennedy School of Government at Harvard University.
Ross Culverwell
Chief Lending Officer
Ross has over 20 years of experience working in finance and economics. He started at Community Vision in 2006 as a loan officer. Prior to that he spent nine years at Moody's Investors Service, where he analyzed subsovereign debt mainly in Latin America, and helped expand the firm's presence there. Ross holds a B.A. in Latin American Studies from UC Santa Cruz and a Master of International Affairs from Columbia University (SIPA). While at SIPA, he completed a State Department internship at the U.S. Embassy in Brazil.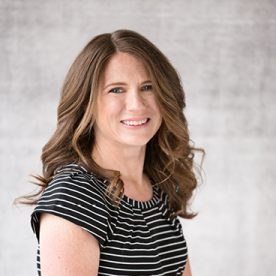 Catherine Howard
Director of Strategic Initiatives
Cat has more than 15 years of experience designing and executing community development programs with a focus on lending and grantmaking. She has worked at both national and regional CDFIs, and has a background in affordable housing and healthy food access. She currently serves on the board of directors of California FarmLink. Cat holds a BA in government from the University of Maryland Honors Program, from which she graduated magna cum laude and Phi Beta Kappa and a Masters in City Planning from UC Berkeley. A native of Washington, DC, she is also a third generation Oakland resident, and proud of her bi-coastal heritage.
Joanne Lee
Director of Consulting Services and Program Development
Joanne has over twenty-five years of experience in non-profit management and services. Prior to joining Community Vision, she served as the Deputy Director of the Chinatown Community Development Center, overseeing finance, administration, human resources, affordable housing development, property and asset management departments. Joanne has a BA in Social Welfare from the University of California, Berkeley and a Master's in Public Policy from the John F. Kennedy School of Government, Harvard University.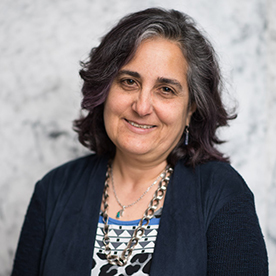 C. Lea Salem
Director of Finance and Administration
Lea has been in her current position with Community Vision since 2006 and has worked in the nonprofit sector for over 25 years. At Community Vision she and her staff of six are responsible for finance, accounting, investor portfolio management, information technology, human resources, facilities, compliance and reporting.
She is a Certified Public Accountant and holds a Master of Business Administration from San Francisco State University. She received her BA in French from Williams College.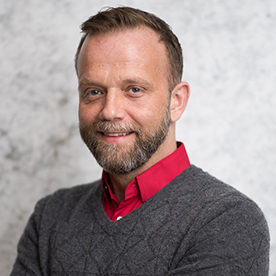 Daniel Hlad
Director of Development and Communications
Daniel has more than 15 years of experience in nonprofit management, marketing, communications, and mission-driven fundraising. He has worked for grassroots organizations, community-based nonprofits, advocacy organizations, and others. Daniel is also active in his community, volunteering for a number of San Francisco nonprofits that promote health, wellness, and equity. In 2010, he joined the Mid Market Community Advisory Committee, serving a one-year term. Daniel holds a BA in Business and Organizational Communications/Public Relations from the University of Akron.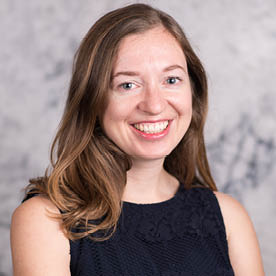 Sabrina Adams
Development Associate
Before joining Community Vision, Sabrina worked in operations and business development for a professional services firm working to enhance the impact of non-profits, Foundations, Federations, and philanthropists in the Jewish communal sector. Sabrina is passionate about working with local, grassroots social change organizations to grow healthier, more equitable communities. She holds a B.A. in English: Creative Writing from San Francisco State University and a M.A. in English Literature at the same institution.
Betty Banh
Staff Accountant
Betty is responsible for accounts payable, accounts receivable and other accounting functions. Before joining Community Vision in February 2015, I worked at First Place for Youth, a nonprofit organization which is to help foster kids build the skills they need to make a successful transition to self-sufficiency and responsible adulthood. Prior to First Place for youth, she worked as a bookkeeper/general accountant at Port Seafood, Inc.
Guy Baldwin
Policy, Research, and Information Manager
Guy directs Community Vision's public policy initiatives. He manages Community Vision's performance data and supports the processes through which they flow: client relations, underwriting, loan servicing, and impact measurement. He performs research, writes grants, oversees information technology, and helps form and edit Community Vision's message. Guy taught college and worked in publishing, social research, management consulting, and nonprofit finance and operations before joining Community Vision. He has a BA in semiotics (Brown University) and an MA in political science (The New School for Social Research).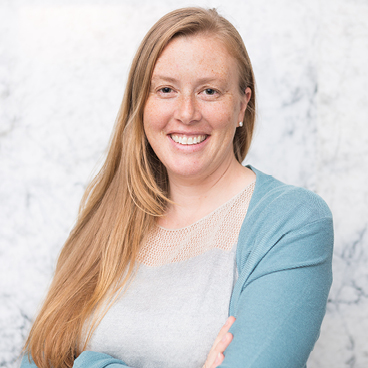 Risa Blumlein
Financial Management Consultant
Risa has led and advised nonprofits for 15 years and is delighted to serve the Bay Area impact community at Community Vision. Before joining Community Vision she co-led Social Venture Network, a membership organization of socially-responsible CEOs and investors. Risa has held management roles in finance, operations, strategy and development. She volunteers with CalNonprofits, SF Bicycle Coalition, SF Produce Market and SOCAP, and is a 5thgeneration San Franciscan. Risa has degrees in Sociology and Library Science and enjoys writing as @TheEmoBiz.
Kelly Ehrenfeld
Real Estate Consultant
Kelly has more than 5 years of experience in community development and commercial real estate finance. As a Real Estate Consultant, she provides technical assistance and expertise related to real estate development and facility planning projects. She also coordinated the closing and funding of over $25 million in loans and $36 million in NMTCs to affordable housing, community facility, and economic development projects. Kelly received a BS in Biology from the University of San Francisco.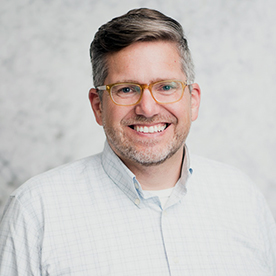 Saul Ettlin
Real Estate Consultant
Saul Ettlin has over 15 years of nonprofit management experience. Most recently, he was a senior member of Tides' Administration and Real Estate team where he helped operate multi-tenant nonprofit centers. Saul also worked for the Nonprofit Centers Network promoting and supporting shared space and services. He has a strong interest in expanding the amount of nonprofit owned shared work space. Beyond space, Saul has significant grassroots political and organizing experience. He holds a MPA with a concentration in Nonprofit Management and a BS in Political Science and Community Development. Both are from Portland State University.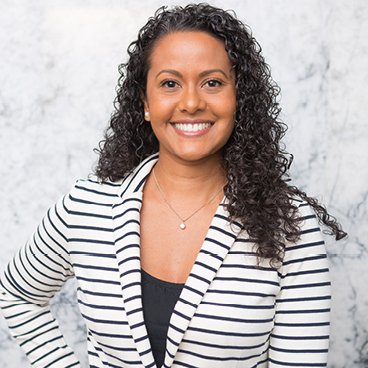 Ruby Harris
Manager, Community Development Lending
Ruby joins Community Vision with 18 years of experience in the affordable housing field, ranging from nonprofit management, program/product design, project management, public policy, finance and grant-making. In her most recent role, Ruby was the Program Manager for the City of San Francisco's Small Sites Program and was instrumental in preserving hundreds of housing units throughout the city.  Ruby holds a BA from the University of California, Berkeley in Ethnic Studies and City Planning.
Grayton Huang
Senior Accountant
Grayton has more than 10 years of nonprofit experience in full cycle of accounts receivable, accounts payable, payroll, general ledger, government contracts, grants, billing, budgeting and financial statements preparation. He also has 5 years experience in all New Market Tax Credit accounting transactions including accounting system setup. Grayton holds a BA in Accounting from San Francisco State University and a Fire Technology Science Degree from City College of San Francisco.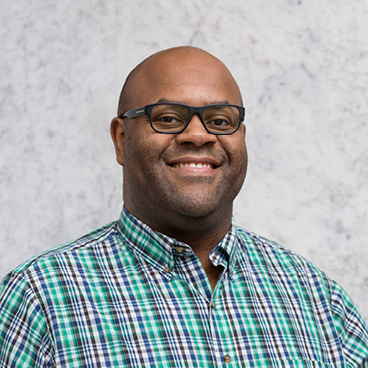 Brenton Jackson
Loan Associate
Brenton Jackson comes to Community Vision with more than 15 years of experience working in the mortgage industry. Originally from Indiana, he eventually settled down in San Francisco by way of Chicago, Las Vegas and the Los Angeles area, all the while working in the mortgage business. He is excited to have joined the Community Vision to increase his knowledge about the nonprofit world.
Eddy Lopez, Jr.
Investor Relations Associate
Eddy has over 16 years of experience as an executive assistant, supporting senior management for both Fortune 500 and nonprofit companies. Eddy is a founding member of the Bay Area All Stars Project, Inc., an after school, performance-based enrichment program for inner- city youth, and currently volunteers with their talent show and development school for youth programs.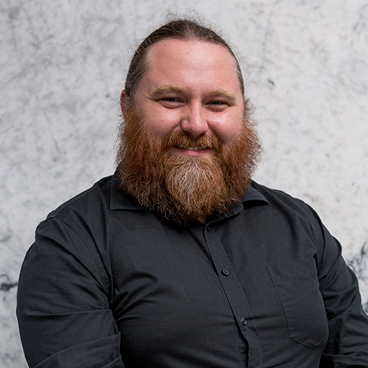 Kiel Lopez-Schmidt
Central Valley Regional Manager
Kiel has a diversity of experience that spans architecture, community development and food business. He has made improving quality of life for all in the San Joaquin Valley the focus of his work. Kiel holds a BA in Architecture from University of California Berkeley and a certification from the National Charrette Institute.
Cristian Martinez
Office Manager
Cristian joined the Community Vision in 2006 after leaving the environmental field in Santa Cruz, CA. Cristian holds a B.S. degree in Environmental Sciences with an emphasis in Ethics from Humboldt State University. He minored in Spanish and has a penchant for languages and Latin cultures. In past positions, Cristian has served as Office Coordinator and Executive Assistant which has given him a solid foundation to effectively run a growing office as the Office Manager. He also enjoys working with teams and individuals on projects.
Janna Mancini
Senior Loan and Compliance Associate
Janna has over 15 years of experience working in the public and private sectors and in nonprofit resource development. She previously worked in the Mayor's Office of the City of New York and for international human rights advocacy organizations before becoming interested in community development finance. Janna holds an MA in International Affairs from New School University and BA in Political Science from Fordham University in New York, NY.
Dan McDonald
Deputy Director of Lending, Business Development
Dan has over 30 years of experience in the real estate industry, including debt and equity underwriting, workouts and dispositions, asset management and project management. Prior to joining Community Vision in 2012, Dan specialized in senior housing finance at a regional bank. His community involvement includes board memberships with a nonprofit affordable housing provider and the Red Cross and volunteer work at his children's schools. Dan holds a B.A. from The Evergreen State College and a Masters in City and Regional Planning from the Kennedy School of Government at Harvard University.
Najla Nemri
Loan Closing Manager
Najla has more than fourteen years experience in loan serving management at CEDLI, a fast growing and evolving lending company with community service mission. She also has worked for City National Bank for ten years as a senior loan processor and department supervisor, and a year at Electronic Data Systems. Najla volunteers for local organizations that provides services for the home-bound and the elderly and she sings in her church choir. Najla has a Bachelors of Science in Mathematics, a teaching diploma and has taken several computer classes in the Computer Science program at San Francisco State University.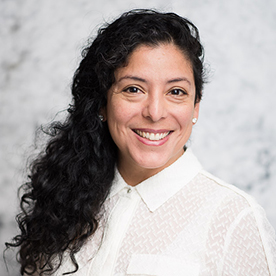 Esperanza Pallana
Program Officer
Esperanza is a strategic leader whose passions are in community driven economic equity, equitable and sustainable food systems and racial justice. She has worked with nonprofits for over 15 years in food systems, environmental health and public health advocacy. Before joining Community Vision, she served as the Director of Oakland Food Policy Council. Esperanza holds a holds a Master of Nonprofit Administration from the University of San Francisco.
Andrea Papanastassiou
Deputy Director of Consulting
Andrea Papanastassiou has over 20 years of experience working in affordable housing and community development. Previously, Andrea was the Director of Real Estate Development for Eden Housing, Inc. and spent ten years in Real Estate Development at MidPen Housing, two of the Bay Area's most effective and successful affordable housing organizations, and currently serves on the Board of Directors of the Nonprofit Housing Association of Northern California. Andrea holds a B.A. from Brown University with Honors in Environmental Studies and Urban Studies and a M.A. in Urban Planning from UCLA.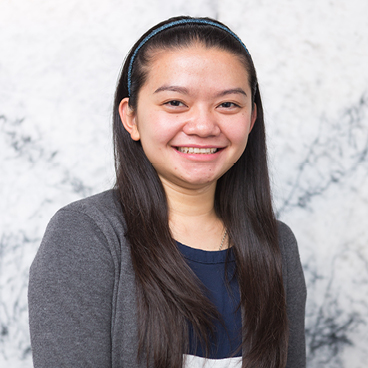 Lychou Phey
Program/Administrative Assistant
Lychou joined Community Vision as an intern in 2017 through the California Coalition for Rural Housing internship program and in 2018 assumed her current role. Lychou holds a B.S. in Business Administration from the University of California, Riverside.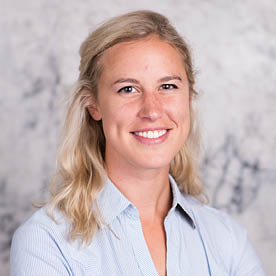 Kelly Peterson
Evaluation, Compliance, & Policy Associate
Kelly gained experience in sustainability and business development in the private sector before entering the CDFI industry. She is responsible for monitoring compliance, evaluating and reporting impacts, and contributing to policy efforts at Community Vision.  Kelly is passionate about creating healthy, equitable, and inclusive communities and was actively involved at the Mid-Ohio Food Bank before moving to the Bay Area. She graduated from Ohio State University with a B.S. in Business Administration.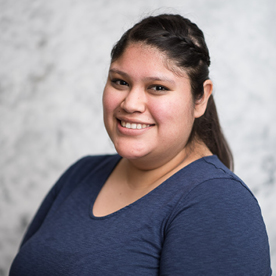 Martha Rivera
Loan Associate
Martha joined Community Vision in 2016 through the California Coalition for Rural Housing Internship Program, where she was introduced to the CDFI industry and affordable housing sector. Martha is responsible for loan closings and monitoring. She is deeply passionate in creating healthy, thriving, and equitable communities and was involved in community organizing in her hometown of Watsonville, CA. Martha graduated from San Jose State University with a B.A. in Spanish and B.S. in Health Science.
Owen Serra
Loan Officer
Owen has over 5 years of experience in real estate and community development finance. At Community Vision, he underwrites and sources real estate and working capital loans. Prior to this, he provided economic and financial consulting services to local nonprofits and municipalities, and spent time working and researching in Ecuador, South Africa, and Cuba. He earned his B.A. in Political Science from Davidson College and Masters of Planning in Economic Development and Masters of Public Administration from the University of Southern California. Owen serves on the Board of Directors of the Richmond Art Center and is fluent in Spanish.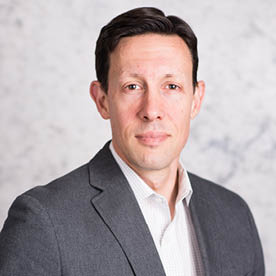 Nate Schaffran
Manager, Food & Enterprise Lending
Nate leads Community Vision's lending to promote equity in our food system and economy as a whole. He comes to Community Vision with over 15 years' experience in development lending and social enterprise, with a focus on food and agriculture. He previously worked for a decade with Root Capital, launching the organization's African operations and building a portfolio of over $30M and a staff of 30+ African professionals. A native of Richmond, CA, Nate holds an MS in Foreign Service from Georgetown University, and BAs in Economics and Political Science from Swarthmore College.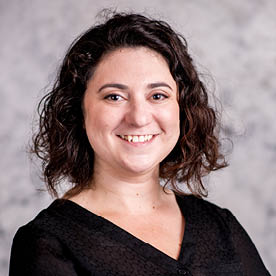 Sarah Schwid
Consulting Analyst
Sarah comes to Community Vision with a passionate interest in community development and social change, as well as experience in administration and project management at mission-driven and professional services organizations domestically and abroad. Sarah has an MPA with concentrations in nonprofit management and international development from the Middlebury Institute of International Studies at Monterey and a BA in International Relations from Drake University.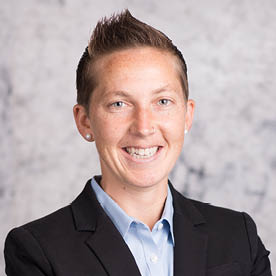 Sally Smyth
Loan Officer
In her roles at innovative nonprofits and at the Federal Government over the last decade, Sally has focused on organizational effectiveness, systems change and public policy. Sally has embraced a number of opportunities to join new mission-driven efforts during their very early stages, and three of these include the Promise Zones Initiative at the U.S. Department of Agriculture, the Berkeley Food Institute at UC Berkeley and, most recently, Opportunity@Work. Sally completed a Master of Public Policy at UC Berkeley, a BA at Wesleyan University and a year-long ecological horticulture apprenticeship at Alemany Farm in San Francisco.
Karen Sullivan
Managing Real Estate Consultant
Karen brings over a decade of experience working in the CDFI and charter school industries. Karen has worked with a variety of nonprofits providing technical assistance, financial training, and credit analysis. She holds a MBA from the University of Southern California and a BA from the University of California, Los Angeles.
Jessica Townsend
Consulting Program Analyst
Jessica has 3 years of experience providing administrative assistance and process improvement services in a variety of organizations. She has worked for medical facilities, ride-sharing organizations, and tech companies. Jessica is also active in the community, volunteering at a local non-profit assisting with programs for children as well as college students. Jessica holds a BS in Molecular Environmental Biology from the University of California, Berkeley.
David Wilkinson
Senior Real Estate Consultant
A 30-year community development finance veteran, David has broad experience structuring high impact community facility projects utilizing New Markets Tax Credits and other creative sources of capital. He previously worked at Mercy Housing in Sacramento as its community development director and as a private consultant. David lives in Woodland (Yolo County) where he is an active volunteer, historian, author, and co-founding president of the Woodland Tree Foundation. David holds a BS degree in Finance (with distinction) from San Diego State University and a MA in Economics from San Francisco State University.
Luba Yusim
Senior Communications Associate
Luba brings experience working with local and international social change organizations in the areas of marketing, communications, program development, and systems development to her work at Community Vision. She holds a M.A. in Public Administration in International Management with specializations in nonprofit management and international development from the Middlebury Institute of International Studies at Monterey and a B.A. in International Studies from the University of Oregon.
Anita Addison, Vice Chair
Colby F. Dailey, Secretary
Kirke Wilson, Chair Emeritus
Central Valley Advisory Board