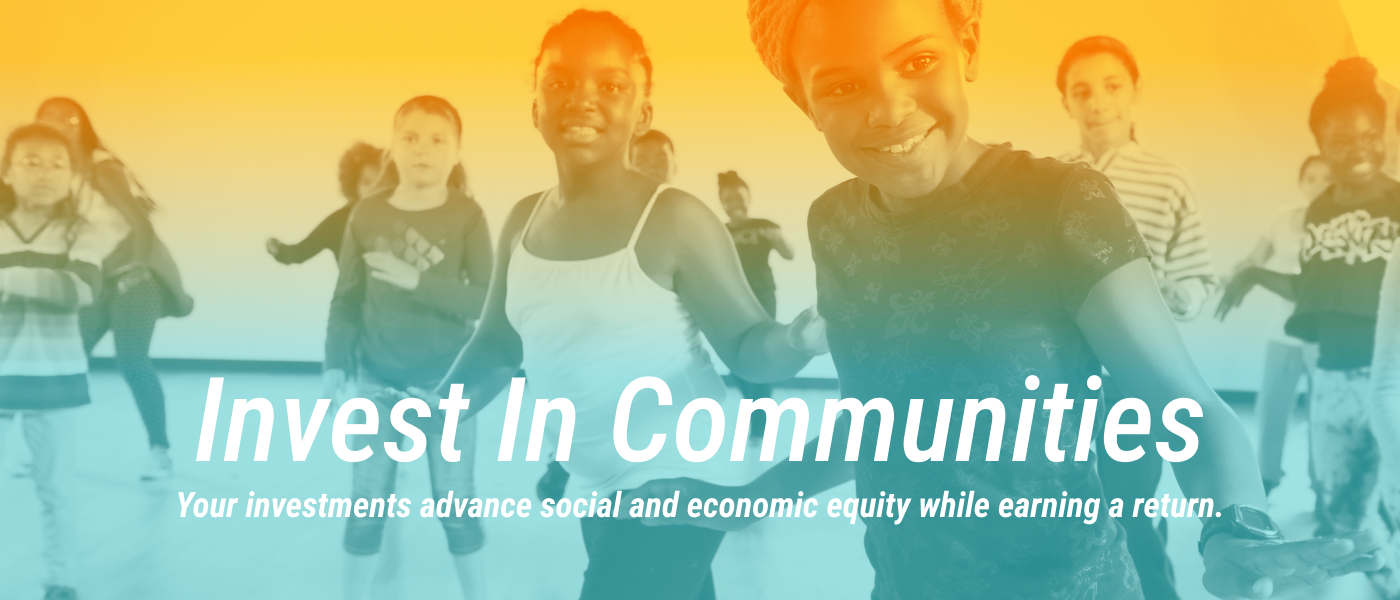 Communities on the margins of opportunity deserve a trusted partner on their journey towards financial growth and stability.
With the support of our network of community investors, we work with and for local nonprofits and social enterprises, providing lines of credit, as well as loans for affordable housing and community facilities. We offer investors the opportunity to support positive social change within historically under-resourced communities of color while offering  financial returns.
We recognize that a history of discriminatory financial practices and intentional disinvestment have contributed to a lack of economic progress in low-income communities and communities of color.
Community Vision provides capital and technical assistance for communities that have been systematically disadvantaged to ensure fairness in opportunities, resources, and rights for everyone.
We invite investors to join us as community partners, displacement mitigators, and long-term equity builders through community investment.
An individual investment of as little as $1,000, or an organizational investment of as little as $25,000, can provide nonprofits and social enterprises with the structured financing and strategic guidance they need to help deepen and scale impact in our communities.
Read our prospectus here.
If you have questions about investing in Community Vision, please contact Eddy Lopez Jr., Investor Relations Associate at elopez@communityvisionca.org or 415.392.8215 x320.
Interested in investing with us?




Contact us.
Investment Management
Though investments are uninsured and carry no guarantees, security is provided by the pooled risk that a fund provides, loan loss reserves and Community Vision's own equity capital. Since 1987, Community Vision has maintained a 100% repayment rate to our investors and has made more than $190 million in loans to community-based organizations throughout California.*
Community Vision is a federally certified CDFI and has been rated by Aeris, an independent, third-party rating system that assesses loan fund strength, performance, and impact. Most recently, Community Vision received a Four-star impact management rating with Policy Plus and AA+ financial strength and performance rating, one of the highest ratings a CDFI can achieve.
* Statements regarding the historical repayment rate is not an inference that an investment in this security is safe, or that continuation of interest payments is assured, or that failure, loss, or default is impossible or unlikely.
** Issuer reserves the right to avoid payment of such interest by redemption prior to final maturity.