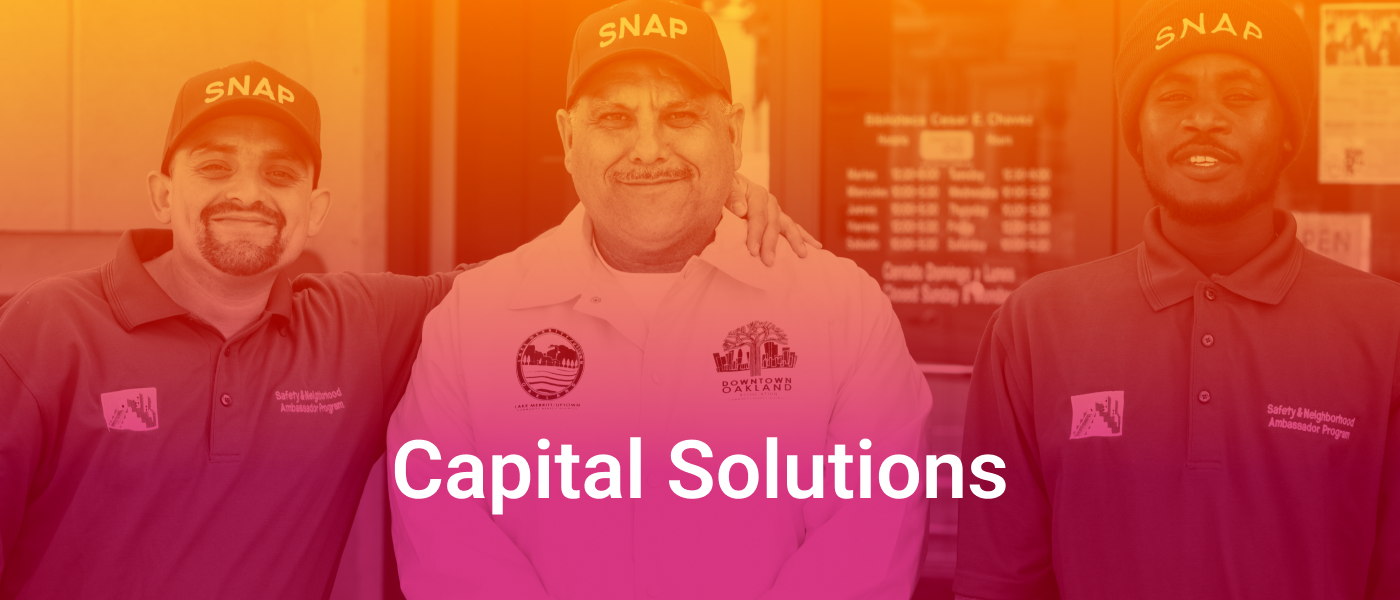 As a leading mission-driven lender, Community Vision provides creative capital solutions of all sizes to support community-based organizations and small businesses with the resources they need to strengthen, stabilize, and thrive.
We are committed to offering vital support that places our clients on a path toward equitable financial opportunity. We provide fair access to multiple forms of capital and together, we identify and create a strong strategy for securing the necessary resources for your organization's goals.
We fill the gap for communities with low financial wealth who have been systemically limited in their access to the vital resources they need to obtain financial freedom. As partners, we work alongside our clients to foster revitalized, equitable, and vibrant communities.
We offer investment in the form of loans which range from $50,000 to $5 million. We finance working capital and real estate projects, offering more flexible terms than conventional lenders. Our flexible terms include bridge loans (short-term), lines of credit (an amount of credit extended to a borrower), and general working capital loans (supporting everyday operations) with interest rates between 5-7%.
We offer the following types of loans: 
Business Loans – Term loans to grow an existing business.
Commercial Real Estate Loans – Loans to acquire, build, or renovate community-serving commercial spaces.
Operating Lines of Credit – Loans to help nonprofits and small businesses manage short-term cash flow.
All applicants must:
Be located within Northern and Central California.
Demonstrate evidence of ability to meet the terms of the proposed loan.
Demonstrate deep community roots and focus on amplifying visions for their own communities.
Term

Up to 10 years

Lines of Credit

12 months (renewable)

Loan-to-Value

Up to 90%

Interest Rate

Real Estate: 5.75%-6.25%
Working Capital: 6.25%-6.75%
Possibly lower for very high impact projects.

Loan Fees

1.5%-2% including application, commitment, and closing.

Collateral

Real estate preferred but will consider other types of collateral. Subordination to conventional lenders considered.
Interested in a loan?




Contact us.