November 18, 2021
We are thrilled to welcome several new staff to Community Vision. These individuals bring exceptional talent, a diverse range of experiences, and a commitment to serving their communities. Welcome to the team, Sola Ajimatanrareje, Paul Dong, Sabrina R. Kelley, Stella Moore, Karnit Mouchly, and Marla Victorio!
We are also excited to announce that Maria Rosado, formerly Community Vision's Director of Lending Operations, has been promoted to Vice President of Internal Relations.
Learn more about each staff member below.
Sola Ajimatanrareje
Human Resources Coordinator
Sola joins Community Vision as Human Resources Coordinator. He supports all Human Resources functions and procedures including assisting and consulting departments with identifying their employment needs; recruiting and job placement; and ensuring all human resource functions are complying with local, state and federal regulations. Prior to joining Community Vision, Sola held positions in Human Resources at Kaiser Permanente, the U.S. Department of Energy, and in other social service and corporate settings. Sola was born and raised in the Bay Area to Nigerian immigrant parents. He brings his ability to work under pressure, his steadfast and resilient ethic, and his passion for working with people and building strong relationships. Sola holds a B.S. in Psychology with a Minor in Criminal Justice from California State University – East Bay.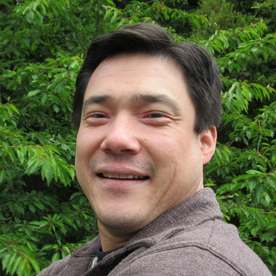 Paul Dong
Staff Accountant
Paul joins Community Vision with more than 20 years of experience in accounting and financial management, including leading a finance department and working with nonprofits as a financial consultant. Born in Chicago, Paul attended high school in Los Angeles, and studied history at University of California, Los Angeles. He brings to the finance team an expertise in process improvement and automation through more efficient use of software. He enjoys working for Community Vision and contributing to the organization's work toward economic equity and justice for all communities.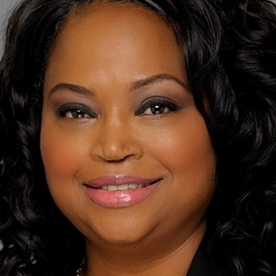 Sabrina R. Kelley
Vice President of External Relations
Sabrina Kelley joins Community Vision as the Vice President of External Relations. In this newly created role, she leads our resource development, communications, community development and impact measurement work. Sabrina is an advocacy strategist, community relations expert, and brings more than a decade of experience in broadcast news and communications, strategic partnership development, philanthropy, affordable housing, and equitable community development to her role. Prior to joining Community Vision, Sabrina was a Community Relations Leader and Philanthropy Officer for the Wells Fargo Foundation where she managed housing, small business development, financial literacy, and human services grant making portfolios serving the Central Valley.
She is an alumna of California State University, Fresno and holds a Master's of Public Health and dual Bachelor degrees in English Arts and Letters and Journalism. She is a Robert Wood Johnson Foundation Interdisciplinary Research Leaders Fellow, and serves on the Board of Directors for United Way Fresno, Fresno Metro Ministry, and the Southwest Fresno Development Corporation. Sabrina also serves under three mayoral appointments: Board of Commissioners for the Fresno Housing Authority, the City of Fresno's Transformative Climate Communities Operations and Oversight Committee, and Mayor Dyers' One Fresno Advisory Committee which focuses on building diversity, equity, and inclusion in the City of Fresno.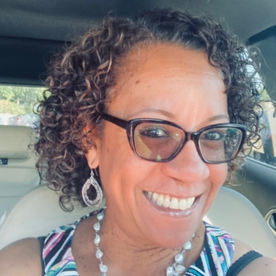 Stella Moore
Lending Operations Assistant
Stella joins Community Vision as Lending Operations Assistant. She brings more than two decades of experience in operations, client services, change management, and leadership to her role. As Lending Operations Assistant Stella's work focuses on special projects, analyzing data, and reporting on several lending programs and initiatives. Originally from New Jersey, Stella is a longtime California resident and is passionate about increasing access to capital for borrowers in underserved communities who wouldn't otherwise have access. Prior to joining Community Vision, Stella held positions at the Low Income Investment Fund, Kaiser Permanente, Bank of the West, and others. In her spare time she enjoys traveling, spending time with family and friends, and taking long walks. Stella holds a B.A. in American Studies, Organization & Management from the University of California, Berkeley where she entered as a re-entry student while working full time. Though it was challenging, she proved to her children that anything is possible if you set your mind to it.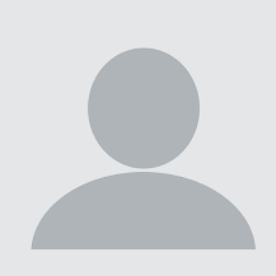 Karnit Mouchly
Senior Asset Manager
Karnit joins Community Vision as Senior Asset Manager. In her role, Karnit leads Community Vision's asset management efforts, including loan portfolio management, reviewing the quality of secured underlying assets, and managing off-balance sheet portfolios including New Markets Tax Credit loans and other financing initiatives. Prior to joining Community Vision, she served in management roles at the Low Income Investment Fund, READI, LLC, the City of Los Angeles Housing Department, and others. Karnit is based in Los Angeles and brings extensive experience in affordable housing, real estate, and finance. Karnit holds an MBA from the University of Southern California, a JD from the University of West Los Angeles, and a California Real Estate Broker's License.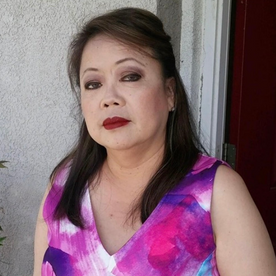 Marla Victorio
Loan Closing Administrator
Marla joins Community Vision as Loan Closing Administrator. She brings 30 years of experience in loan underwriting and administration, with 18 years in the affordable housing industry. Marla combines her deep industry knowledge with her keen ability to communicate complex information to provide straightforward and highly structured transactions for nonprofit and for-profit developers, LIHTC, CDFIs, and state and local government agencies. She appreciates working in community development and affordable housing because the fulfillment of supporting families acquire a beautiful place to live. Marla also has a passion for cooking and loves to see people enjoy the meals she creates.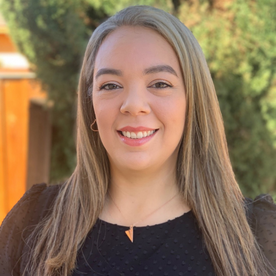 Maria Rosado Promoted to Vice President of Internal Relations
Maria Rosado originally joined Community Vision as Director of Lending Operations and in her new role she leads Community Vision's human resources, culture, operations, compliance, and administration.
Prior to joining Community Vision, Maria spent more than six years in several roles at the Low Income Investment Fund, a national CDFI. She is passionate about community development and social change, and brings more than 16 years of experience in all areas of loan administration, management, compliance, and reporting. Born in Northern California and raised in Carolina, Puerto Rico, where her family still resides, Maria attended the University of Puerto Rico's Rio Piedras Campus where she studied Business Administration, Finance, and Management. Family time is important to Maria, and in her free time she enjoys being with her three children, husband, and dogs.