[boomerang_blue_header blue_header_subtitle="Podcast Series"]The Food Future is Here[/boomerang_blue_header]
Episode 1: Examining the Impacts of the California FreshWorks Program
Live on January 11, 2021
In this episode we interview Esperanza Pallana, Director of Strategic Initiatives at Community Vision and Administrator of California Freshworks, and Mariela Cedeño, Interim Director of Mandela Partners. This episode highlights the California FreshWorks program's equity criteria, diverse community partnerships, and its collaboration with Mandela Partners. We share insights about the program's evaluation and impacts as they relate to people's lives and community accountability.
This podcast is hosted by Leticia Corona and Ome Quetzal Lopez.
To learn more about California Freshworks, visit cafreshworks.com.
SEE ALL EPISODES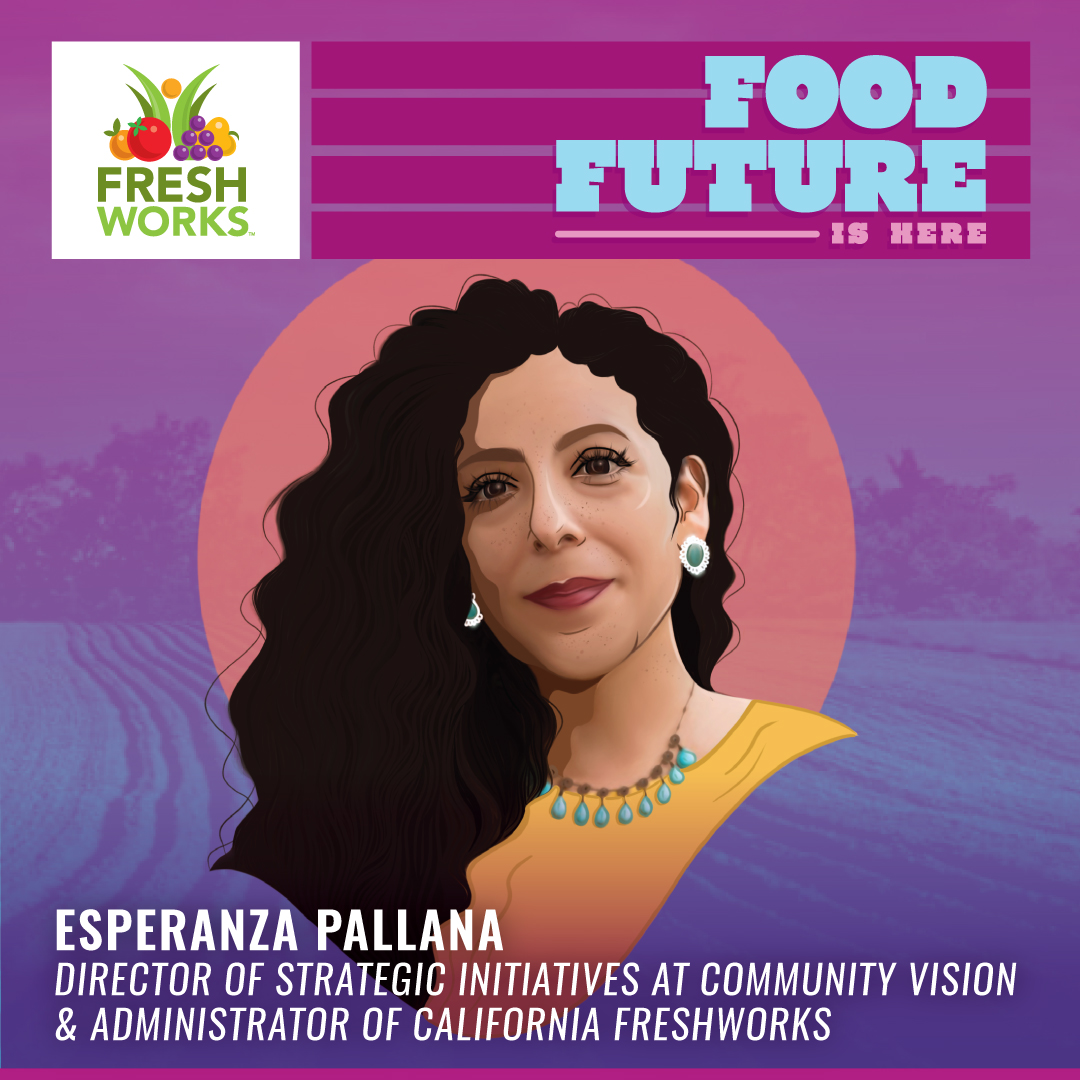 Esperanza Pallana, Director of Strategic Initiatives, Community Vision & Administrator, California FreshWorks
Esperanza Pallana is a strategic leader whose passions are in community centered economic development, equitable and sustainable food systems, and racial justice. She has worked with nonprofits for 20 years with an emphasis in leadership, systemic change, and policy advocacy. She has led several successful change campaigns that have resulted in institutional change and policy and program innovations. As Director of Strategic Initiatives at Community Vision and Administrator of California FreshWorks, Esperanza leads organization-wide strategic activities that advance economic equity in California's communities.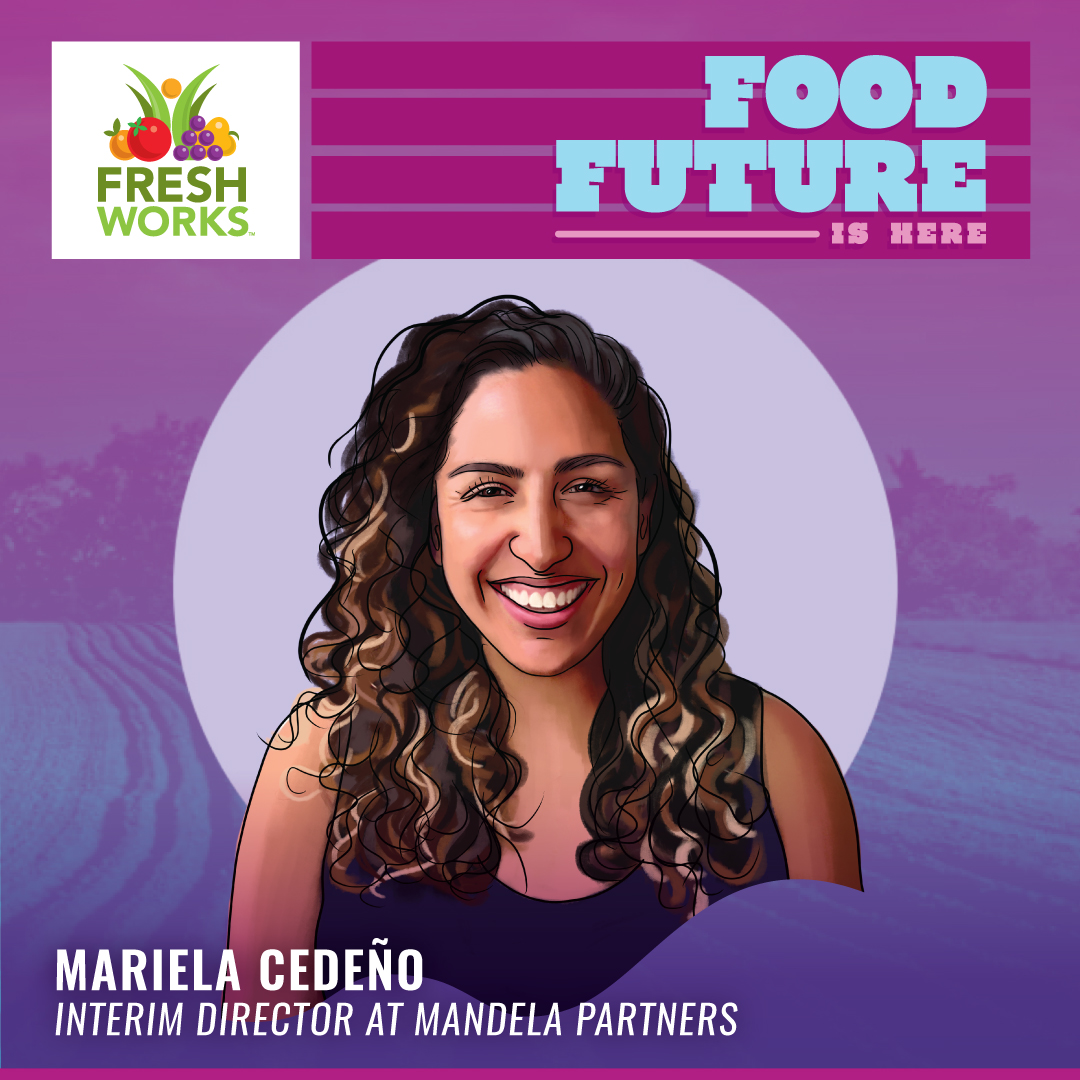 Mariela Cedeño, Interim Director, Mandela Partners
For over a decade, Mariela has shaped strategies that increase access to opportunity and investment for community members, entrepreneurs, farmers, and values-aligned stakeholders cultivating our local economy and food system. As part of Mandela Partners' (MP) leadership team, she catalyzed the development of MP's economic ventures, entrepreneurship programming, and Community Capital Fund – which seeks to increase access to low-cost, relationship driven capital. In her role as Interim Director, Mariela develops and uplifts new models for investment, growth, and shared wealth that promote community ownership, asset building, and health. Mariela has spent her career engaging with and advocating for under-resourced entrepreneurs, key in building thriving, sustainable, and healthy communities. She brings with her a wide breadth of in the field experience in economic development, business advising, accessible capital, community engagement, and nonprofit management. Mariela holds B.A. degrees in Economics and International Relations with honors from the University of California, Davis, and an M.A. in Latin American Development for Vanderbilt University. She is a former Common Future fellow, NALCAB Colegio alumni, and Kiva fellow.