[boomerang_blue_header blue_header_subtitle="Podcast Series"]The Food Future is Here[/boomerang_blue_header]
Episode 5: COVID Business Impacts & Recovery
Live on February 8, 2021
In this episode we interview Rani Langer-Croager, Co-Founder and CEO of Uptima Entrepreneur Cooperative, formerly Uptima Bootcamp, and Daniel Tellalian, Founder and CEO of Angel City Advisors. Together we explore how businesses have shifted their operating models and highlight some successful approaches to weathering the unpredictable economic climate.
This podcast is hosted by Leticia Corona and Ome Quetzal Lopez.
To learn more about California Freshworks, visit cafreshworks.com.
SEE ALL EPISODES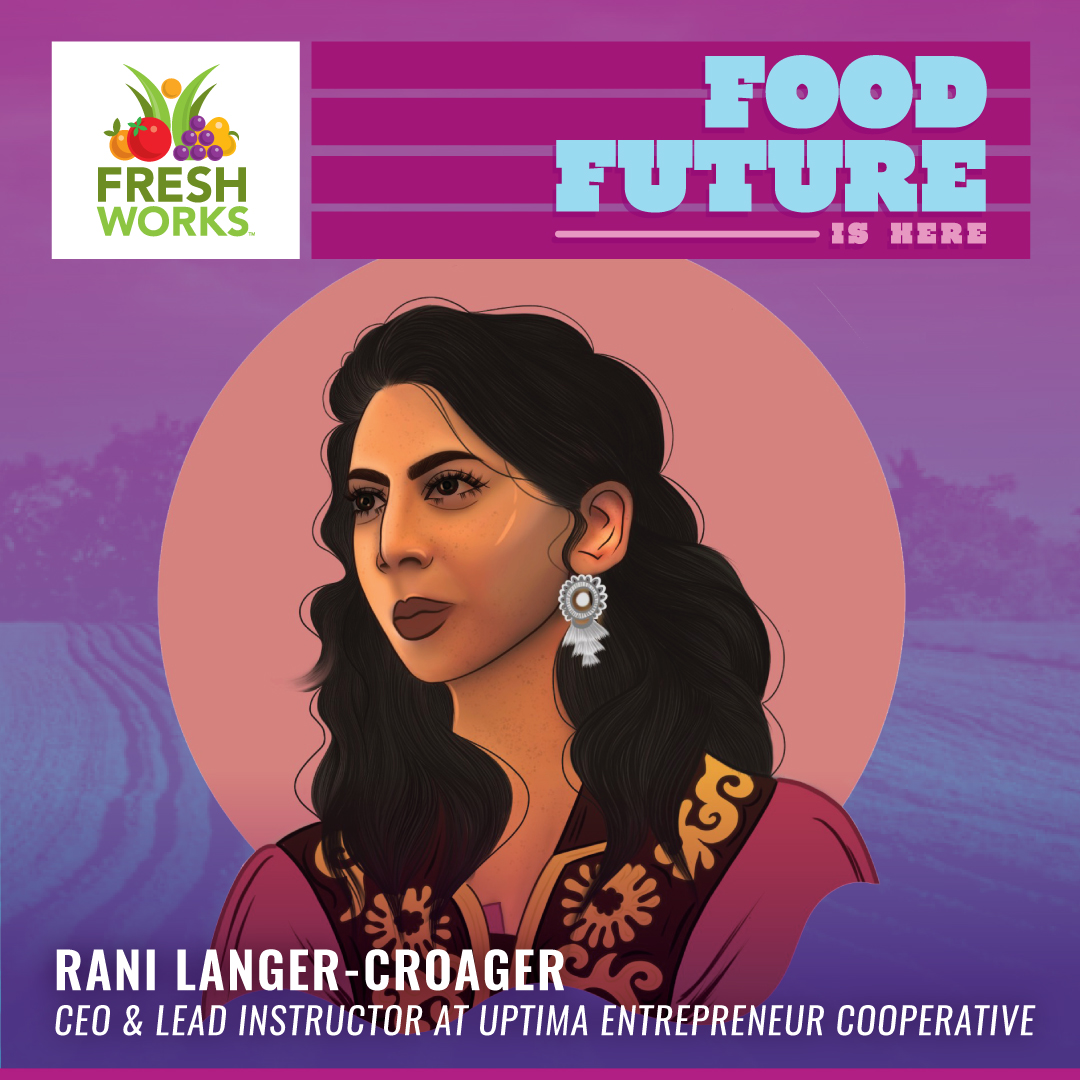 Rani Langer-Croager, Co-Founder & CEO, Uptima Entrepreneur Cooperative
Rani Langer-Croager founded Uptima Entrepreneur Cooperative to address the challenges of traditional entrepreneurship programs and business accelerators in providing accessible education and mentorship to a diverse group of entrepreneurs. Rani has drawn on more than 15 years of experience advising organizations on strategic and financial planning, capital raising and mergers and acquisitions to develop the model for Uptima. Prior to co-founding Uptima, Rani was a member of the founding team and vice president at Altius Education where she raised over $30 million of capital to fund development of the company's educational ecosystem. Rani began her career as a successful investment banker and has led and participated in over 30 financing, merger, acquisition and joint venture transactions, representing over $15 billion in value, for leading technology companies. She has extensive experience supporting very early stage entrepreneurs as an organizer, coach and judge for numerous hackathons and startup challenges. Rani also supports the loan underwriting process for RUNWAY's Friends & Family Loan Program in Oakland, a collaboration between RUNWAY, Self-Help Federal Credit Union, and Uptima Entrepreneur Cooperative. Rani serves as a Board member of the California Association for Microenterprise Opportunity (CAMEO) and on the advisory boards of numerous nonprofits, small businesses, and startups. Rani received her Bachelor's degree with a double major in Mathematics and Economics from Duke University, was a recipient of the university's prestigious William J. Griffith university service award and was selected as a semifinalist for Young Trustee on the university's Board of Trustees.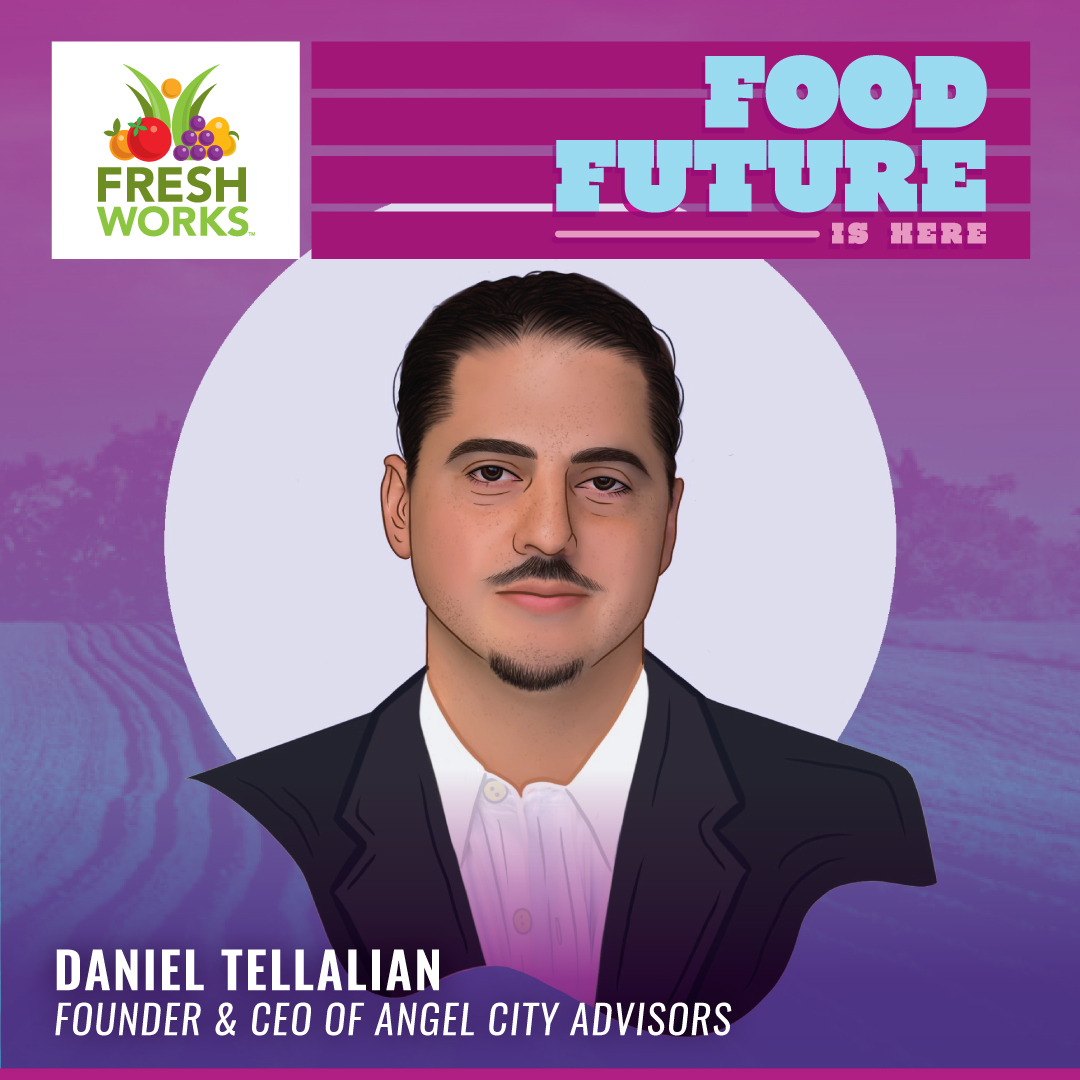 Daniel Tellalian, Founder & CEO, Angel City Advisors
Daniel Tellalian is the founder and CEO of Angel City Advisors, an advisory platform connecting capital to social enterprises and community voices. He also acts as the Southern California executive for California Freshworks. Daniel has been active in food sector investments and impact investing for over a decade. He was a principal designer of the California FreshWorks Fund which deployed over $70 million into healthy food access and equitable food systems projects over a five-year period, an advisor to the launch of the $30 million Michigan Good Food Fund, and a co-designer of the reprised FreshWorks program that relaunched in 2018 under an updated thesis and structure by CDFI Community Vision (deploying $69 million and counting). Within each fund, Daniel played an active role in pipeline development and cultivating food enterprises for potential investment. Daniel sits on various social impact fund committees that invest into healthy food (and other disruptive) enterprises nationally. He is a founding member of the L.A. Food Policy Council and still advises numerous independent grocers and healthy food entrepreneurs. A descendant of an immigrant grocer family, Daniel speculates he is the only Puerto Rican Armenian living in Los Angeles.