October 2, 2020
Originally located in downtown Oakland at 7th and Jefferson, St. Mary's Church was an essential community anchor for more than three quarters of a century. The Great Depression devastated the congregation. In 1939 Father Charlie Phillips invited the Sisters of Social Services into the church to provide a range of no-cost services, including legal aid, dental, and housing support, as well as access to clothing, meals, art classes, youth groups, and social clubs. Funding challenges forced the church to close in 1971. A neighborhood organizing project revealed that residents wanted better care for their elders and young children. With their support, St. Mary's began outreach and advocacy programs for seniors, started a preschool, and provided parent and infant education programs. This was also when the Sunday dinners for seniors began, and continue to this day. Since its founding in 1939, St. Mary's has served tens of thousands of people.
In 2006, St. Mary's Center Village in West Oakland took shape, first through leasing and then purchasing two properties. In 2007, Community Vision provided a $580,500 acquisition loan for a third building, increasing St. Mary's space to more than 3,000 square feet, allowing it to scale up its services to better serve the community.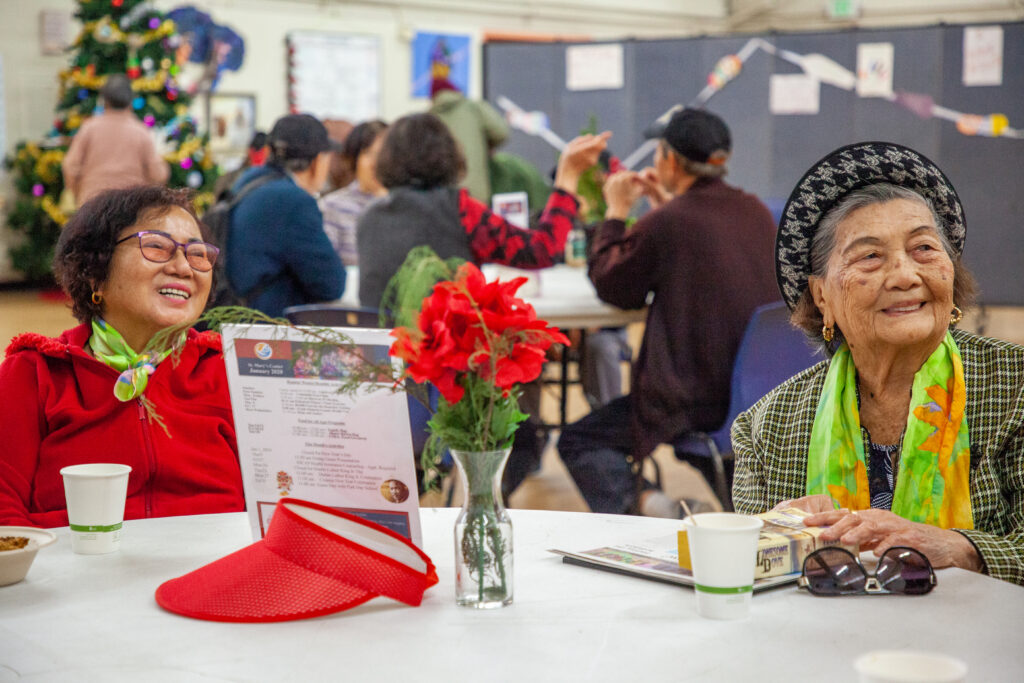 The Village is comprised of several properties located on the same square block:
925 Brockhurst Street houses the nonprofit's counseling administrative services, a dining hall and kitchen, garden, and a parking lot.
3208 San Pablo Avenue houses a preschool and outdoor play area.
3202 San Pablo Avenue houses a parking lot for staff and transitional housing.
Since then, St. Mary's acquired Presentation House on 32nd St. for transitional housing and Friendly Manor, a women's drop-in center and transitional housing. For its largest program expansion yet, St. Mary's is planning to build 80-100 units of permanent supportive housing at the corner of San Pablo Avenue and 32nd St.
"That early loan with Community Vision helped St. Mary's build an institution for the community that will serve generations to come."

– Sharon Cornu, Executive Director, St. Mary's Center
BUILDING FOR THE FUTURE
St. Mary's provides critically important social services in West Oakland, a historically disinvested community and  works with local organizations and businesses to help keep seniors and families housed, advocate for affordable housing, and address neighborhood gentrification and displacement. St. Mary's Center partners with the East Bay Asian Local Development Corporation (EBALDC), another Community Vision client, and is a member of the San Pablo Revitalization Collaborative (SPARC),
St. Mary's prioritizes housing needs of low-income elders in the community, and until shelter-in-place went into effect they were operating the East Bay's only shelter for seniors. A 2019 report led by UCSF documented that first-time homelessness among those 50 and older has become the fastest growing unhoused population in the Bay Area, underscoring the need for housing for low-income seniors. To address this issue, St. Mary's purchased two adjacent properties across from its village as the future site of 80 to 100 units of supportive housing for low-income seniors. Its design will reflect a community engagement process with seniors served by St. Mary's, as well as local businesses and residents.
"St. Mary's is excited about the potential of this mixed-use development because it allows us to prioritize housing for long-time senior residents of this neighborhood, which also helps to combat gentrification happening in the area," said Cornu.
The project will also include space for community partners and small businesses, enabling the nonprofit to expand its preschool to better meet the needs of neighborhood families. Groundbreaking is planned for 2022.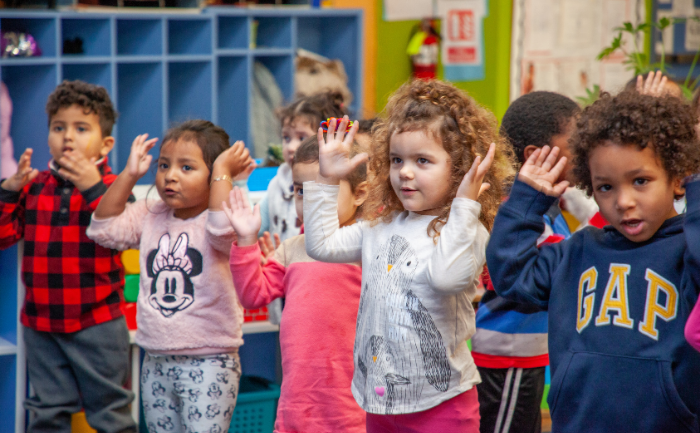 KEEPING COMMUNITIES INTACT AMIDST CHANGE AND UNCERTAINTY
St. Mary's has made many operational changes in response to the COVID-19 pandemic– digitizing their systems, modifying client services, providing resources for staff to work from home, and closing its shelter a few weeks early. It was a difficult but necessary decision to close the shelter early–many staff and shelter guests are especially vulnerable to contracting the virus. Staff worked closely with each client and were able to safely place all shelter guests into transitional housing or local hotels, or support family reunification.
"As an organization that is based on bringing people together, there is no part of our agency that isn't impacted. Our mission is the same. How we get there has to be different, and we're figuring that out together" expressed Cornu.
These are huge changes in a short time and the work continues to shift in order to meet the needs of the individuals and families that St. Mary's serves. Staff are using Telecare to continue case management services with their senior clients, as well as offering technology support to help them access online exercise classes. While the preschool is temporarily closed, staff are finding ways to support parents with school curriculum and by providing free weekly food distributions.
"Before the pandemic and resulting economic disaster, West Oakland's low-resource residents, especially at-risk seniors and families with young children, struggled with food insecurity, chronic illnesses and loss of housing. Now, these traumas have intensified. We continue to witness St. Mary's Center's compassion, resilience and agility to respond to residents' needs. St. Mary's Center remains an indispensable anchor in this community and we are honored to have been a partner in their work."

– Dan McDonald, Director of Lending Business Development, Community Vision