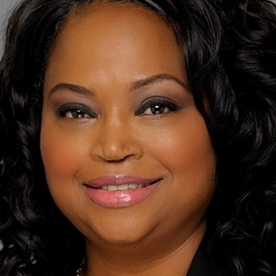 Sabrina R. Kelley
Sabrina Kelley joins Community Vision as the Vice President of External Relations. In this newly created role, she leads our resource development, communications, community development and impact measurement work.
Sabrina is an advocacy strategist, community relations expert, and brings more than a decade of experience in broadcast news and communications, strategic partnership development, philanthropy, affordable housing, and equitable community development to her role. Prior to joining Community Vision, Sabrina was a Community Relations Leader and Philanthropy Officer for the Wells Fargo Foundation where she managed housing, small business development, financial literacy, and human services grant making portfolios serving the Central Valley.
She is an alumna of California State University, Fresno and holds a Master's of Public Health and dual Bachelor degrees in English Arts and Letters and Journalism. She is a Robert Wood Johnson Foundation Interdisciplinary Research Leaders Fellow, and serves on the Board of Directors for United Way Fresno, Fresno Metro Ministry, and the Southwest Fresno Development Corporation. Sabrina also serves under three mayoral appointments: Board of Commissioners for the Fresno Housing Authority, the City of Fresno's Transformative Climate Communities Operations and Oversight Committee, and Mayor Dyers' One Fresno Advisory Committee which focuses on building diversity, equity, and inclusion in the City of Fresno.