May 30, 2019
We've reached our third blog in our Embodying Equity series. But before we jump into it, we want to speak to something you won't make it through this blog without noticing:
While you can certainly learn all about our future efforts as Community Vision using the link above, and find even more answers in blogs to come, this week's discussion of creating partnerships to build and amplify communal equity provides early access to context about our new branding.
We hope you enjoy. As always, you can find us on Instagram, Twitter, LinkedIn, or Facebook and share your thoughts and feedback!
For the last 30 years, Community Vision has strategically invested – our time, thought partnership, and resources – in specific California regions. We've expanded our territory with a focus on alleviating systemic inequity while providing support to entrepreneurs and businesses creating thriving communities. And in that time, our work and purpose has evolved with the community leaders, organizations, and social enterprises that inspire and teach us daily.
We've learned that with political and economic uncertainties impacting our state, there's a persistent need for our lending and community real estate expertise.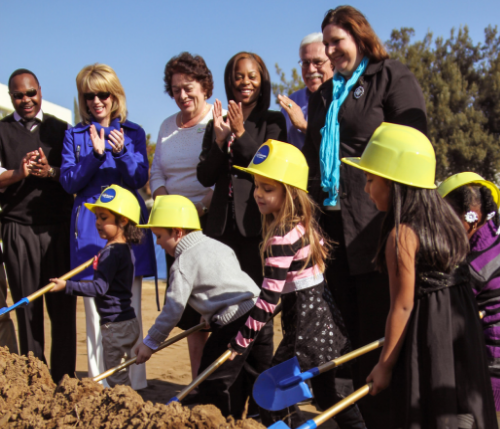 We've also learned that – with adequate partnership and support – community members best speak to and solve for issues arising as a result of these uncertainties, especially those that lend to inequity, displacement, and discriminatory policy.
This is why, when we decided to launch into our work in the Central Valley in 2008, it stemmed from an intention to create powerful partnership, that amplified the work that had already begun in the region, illuminating efforts that were, without the proper resources, losing momentum and/or going unnoticed altogether.
We knew that many recognized the Central Valley as one of the most fertile agricultural regions in the world, representing less than 1% of the total farmland in the United States, while creating 8% of the agricultural production, (including more than 200 different types of crops, 1/4 of the nation's food, and 40% of its fruits, nuts, and table foods).
But we also understood that the region has a deeper and much more nuanced history – one not fully defined by an attention to only its exports. It's a history of intense racial inequities that began with Spanish colonization and extends into the present day – particularly as it relates to crime and justice, economic opportunity, education, health care access, healthy built environments, and housing. For centuries, Central Valley residents have been in a struggle for equitable access to the land, water, and even fruits (quite literally) of their labor.
Our time in the Valley has confirmed that just as the region is more than the sum total of its exports, Valley community members are more than the sum of their shared historical trauma and financial neglect. They are resilient, diverse communities teaching us the importance of matching a variety of resources, not just loans, to existing community vision. And our collaborations demonstrate the importance of partnership, reaffirming our belief that, with support, communities on the margins of opportunity can and do achieve the equitable financial growth and stability they deserve.
BUILDING TRUST
This isn't an entrepreneur or organization for us to highlight. It's a value that, embedded throughout our entire organization, has been integral to our growth in any region, but especially in the Central Valley.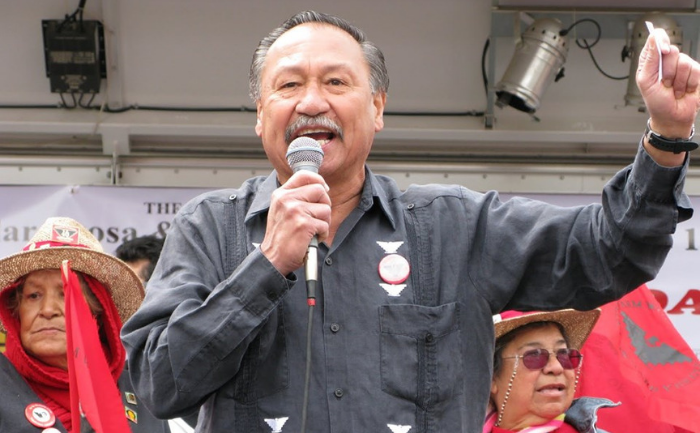 Over a decade ago, we leaned into our first project in the Valley — refinancing a senior housing development for the United Farm Workers (UFW). But the economic downturn had hit hard in the housing market, and New Markets Tax Credits (NMTC) allocations made it possible for us to work on projects in areas of greatest need, providing services that could potentially affect the lives of millions over time.
From the beginning, we understood that building trust in the Central Valley didn't just mean showing up, but showing up how and where communities wanted and needed us.
To start, we hired locally. Having local staff helped our organization understand and translate the Valley context for the rest of the Community Vision team. But it also meant that, as much as we wanted Valley folks to learn about Community Vision, we were able to create a reciprocal relationship, allowing our entire organization to learn from, and gain a deep understanding of, the Valley communities.
Next, we worked tirelessly to build a reputation in the Valley.
It was important that we formed a real office; we made a space where people could see us, and walk right in and talk to us.
Getting to know the people and dynamics of the Central Valley was a top priority for us in understanding how we can best be of service to Valley communities.
Not only did our workshops and technical assistance help boost our recognition in the region, but our willingness to provide pro-bono work to organizations that could not afford to pay truly allowed the community to trust our intentions, which in turn, allowed us to help them build resources as well as financial management capacity.
Today, Community Vision is recognized as a valuable resource and trusted partner in Central Valley; we've collaborated with a number of equally strong partners, including Fresno State, San Joaquin Rural Development Center, San Joaquin Valley Housing Collaborative, Better Blackstone, and the City of Fresno.
And we'll continue working hard to maintain that trust through collaboration, from the community and our industry peers. Where ordinarily, CDFIs and foundations might compete for funding and recognition, through our work in the Central Valley, we are committed to collaboration and collective impact.
"Trust was and is a major issue in the Central Valley. There is a history of organizations coming here and taking credit for the work being done by local people as well as receiving the limited local funding that is available for this work. So there was a lot of mistrust from the local people about any organization coming in from the Bay or Los Angeles Area.

It helped that Community Vision hired locally. I had already built a reputation in the Valley and people trusted me. I was adamant about making sure that people knew that Community Vision was here to stay."

– Alice Rocha, Community Vision's first Fresno-based staff member and Former Fresno Business Development Loan Officer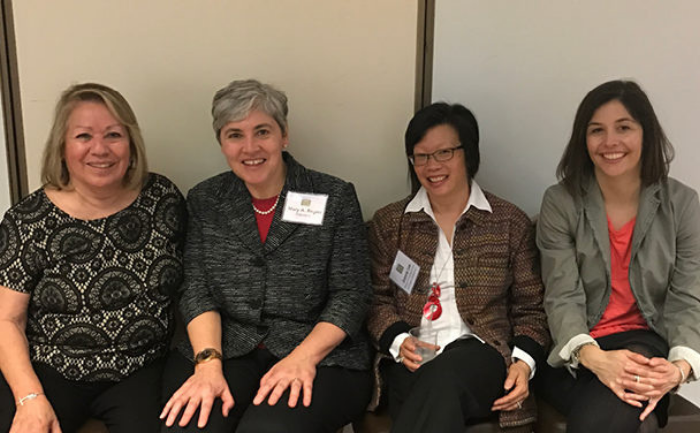 BUILDING INFLUENCE
The Central Valley doesn't need a savior. We partner with community members carrying bold and bright visions for the area. We trust those leaders, and then pair our resources accordingly. For us, that means working with individual entrepreneurs and large organizations alike; it means investing in an ecosphere of ideas and action. Below, you can learn more about some of our clients collaborating to build equity in the Central Valley.
La Jacka Mobile
Miriam Martinez, founder of La Jacka Mobile (LJM), offers culturally relevant, medicinal foods to cultivate health in the communities she feeds. She specializes in preparing the high protein, nutrient rich jackfruit as a meat substitute for Mexican dishes, a skill she learned growing up in Nayarit, Mexico, where her family farmed, processed, and sold jackfruit. Miriam emigrated to the U.S. to realize her dream of a jackfruit movement for healthy, delicious vegetarian or vegan foods. By selling her food at swap meets, neighborhood parties, and community events around the Central Valley she created a market for jackfruit and provides affordable food options for communities with limited access. Through California FreshWorks, a program that Community Vision has administered since 2017, LJM, a Fresno-based mobile food vendor, received a technical assistance grant to develop and launch a long-term capital strategy for truck ownership and business planning. The TA grant is a first step of a long-term capital strategy to stabilize and grow the La Jacka Mobile business.
Arte Américas, is a nonprofit art museum and event space located in downtown Fresno. The organization works to make the San Joaquin Valley a flourishing place for Latino arts and culture, and serves about 26,000 people annually, most of whom are low-income Mexican immigrants. In addition to hosting visual arts exhibits, workshops, and performances throughout the community, Arte Américas offers its space to small community-based groups for collaborations and is a major stakeholder in the Cultural Arts District of Fresno.
In 2015, Community Vision provided Arte Américas with a $75,000 term loan to refinance existing debt. In addition, we also provided technical assistance to the organization, working with them around their financial management and facility planning needs, and ensuring that – in partnership with students and faculty of Fresno State University's Construction Management Program – Arte Américas received pro-bono feasibility and facility capacity building services over the next year.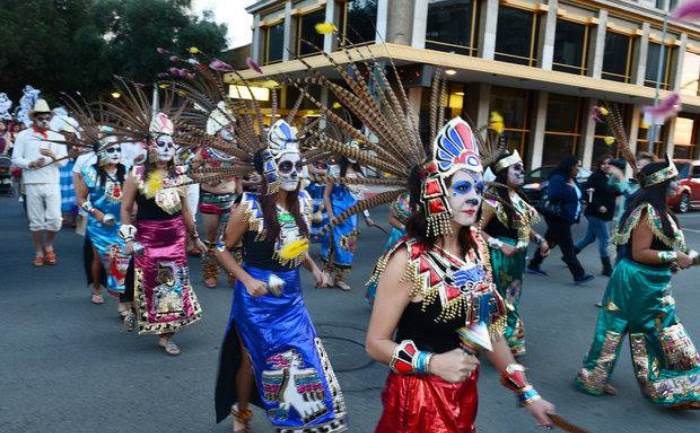 Fresno Community Facilities Challenge
At Community Vision, we believe intentional community development is critical for building financial wealth among all people, and shared space is one avenue that community-based organizations can use to realize inclusive and equitable communities. That's why, each year, we partner with Fresno State University to present the Community Facilities Challenge, a unique competition that invites students to combine hands on experience with classroom theory to solve a real world community space challenge. Students are divided into teams to create real estate development proposals for a community facility project of a local government entity or community-based organization. They're responsible to assessing the viability of a project, including a financial analysis and budget, property valuation, preliminary design concept, engineering review, construction schedule, among other components.
"This year we partnered with two Fresno-based organizations that are centering shared space in their organizational design and strategic development," said Kiel Lopez-Schmidt, Community Vision's central valley regional manager. "Vision View is a known hub of black led business and organizations. Common Space Fresno not only provides affordable space for organizations to work downtown, their space has centered the voices of marginalized LGBTQ+ and immigrant communities." Vision View, Common Space Fresno, along with the Challenge's student teams, will develop a real estate proposal for a business center and a nonprofit hub, the respective models for the organizations.
The Community Facilities Challenge allows:
Community Vision to build relationships with key institutions and community-based organizations.
Local organizations to receive pro bono capacity building and/or technical assistance services from university students who care about serving their community and are studying relevant courses
Students to be exposed to local community development projects and have the opportunity to do interdisciplinary work, building their resume and professional network, and exposing them to career pathways that may not have been previously visible.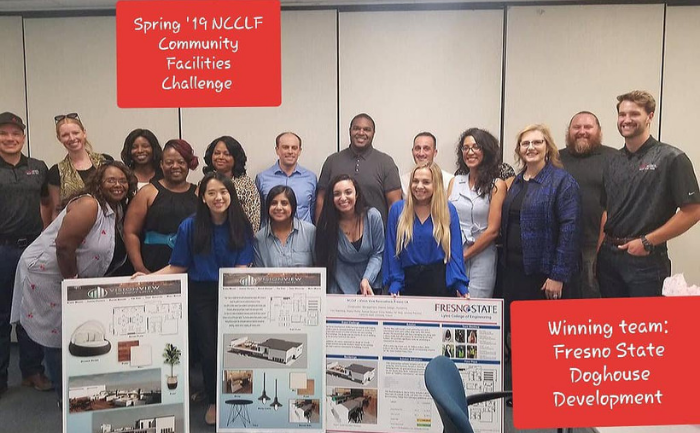 Magnolia Crossing
The San Joaquin Valley community of Clovis has been addressing a longstanding challenge shared by many others throughout our region: an increasing population of elders with low and moderate incomes who need long-term care but cannot afford to move into a market-rate assisted living community.
One of their solutions is Magnolia Crossing, a 48-unit, multi-building project in Clovis offering a dignified and affordable housing experience for elderly and disabled residents. It opened in 2018 and includes 24 units for low- to moderate-income seniors, and 14 units reserved for Medi-Cal eligible elders to live independently in a community they call home.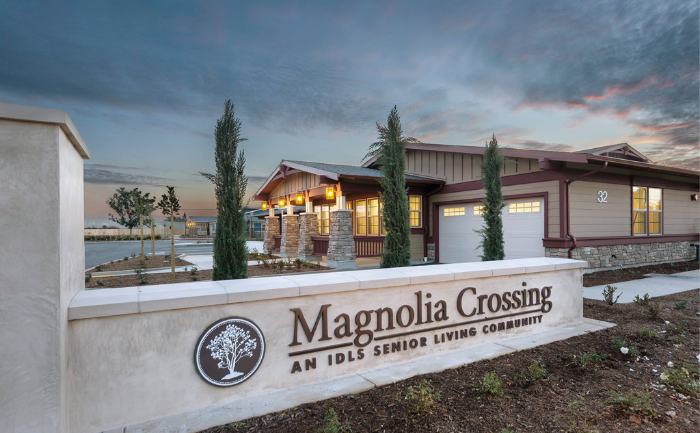 The City of Clovis provided the first round of critical support for this project with an offer to donate a vacant parcel of land if Innovative Development and Living Solutions (IDLS) could obtain financing. From the beginning, Community Vision recognized the potential impact of this project and offered a wide range of capital and technical assistance resources. In 2014, Community Vision provided a $50,000 loan for early-stage pre-development expenses. Later, when the need arose, Community Vision provided more funding through a combination of a grant and a forgivable, zero-interest loan through its Community Catalyst Fund, and access to $8 million in New Markets Tax Credits to make the construction of the housing unit a reality.
"Community Vision invested so much in this project because we seek out innovative projects that address unmet needs in underserved communities. We understood IDLS's vision and knew that our capital and expertise could help the organization realize their vision every step of the way."

– Dan McDonald, Deputy Director of Lending
Vallarta Supermarkets
Located in a predominantly Latino community where the closest supermarket is nearly two miles away, Vallarta Supermarkets (Vallarta) opened its doors in Fresno in November 2016. This store provides the local community with access to fresh, culturally appropriate foods, and even features a tortilleria, panaderia, carniceria and a broad assortment of fresh affordable produce.
While Fresno county is the most productive agricultural region in the nation, 45% of farm workers are food insecure and one-third of children live in food insecure households. Also supported by the California FreshWorks program, our connection to Vallarta is an investment in healthy food access in the area (a Community Vision priority we'll continue discussing in weeks to come). We're proud to have supported this food center that provides more than 200 full-time jobs.
"Investing in this project has been in alignment with our strategic priorities. Grocery stores are the one of the primary ways people access food in California, and working with a supermarket that has a large selection of fresh, healthy food increases equitable access for thousands of people in the surrounding community, while also creating employment opportunities for local residents." 

– Catherine Howard, Community Vision's Director of Strategic Initiatives.
Although the Central Valley will always be known for its leadership as California's agricultural capital, Community Vision celebrates the Valley as home to even more, including a diverse community of arts and housing groups, and environmental and food justice organizations, all working to preserve the nourishing spirit of the region's people. We are invested in their vision, and committed to our efforts with local Central Valley partners providing community-wide access to the tools and resources needed to achieve economic justice, alleviate poverty, and increase the financial resilience and sustainability of whole communities.
If you're also invested in the vision and efforts of Central Valley, please consider:
Find more information on how historical inequity has shaped California (specifically the Central Valley) at the links below: