thu11jun1:00 pm2:30 pmWebinar: Financial Management 301 - Stabilizing Assets for Long-Term Planning1:00 pm - 2:30 pm Online Webinar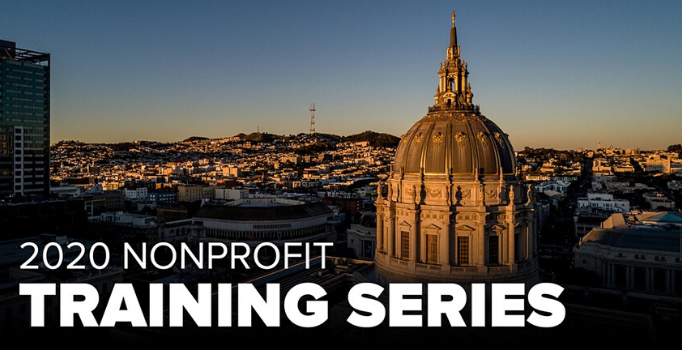 Event Details

In this webinar, Community Vision's consulting team will expand upon the financial management concepts discussed in Financial Management 201. While the current crisis is severely impacting organizations with in-person service delivery models, others have experienced significant unexpected growth or are able to adapt to social distancing with little-to-no disruption of service. For organizations that are lucky enough to remain relatively stable over the next 6-12 months, now is an excellent time to create a multi-year plan for future growth and long-term space stabilization. We will introduce multi-year and capitalization budget templates and walk attendees through using these tools in their own organizations. This webinar is great for nonprofit finance staff and board members in organizations that are experiencing short- and mid-term stability, who would like to think about long-term planning. Participants will leave with new tools to guide them in their daily decision-making.

Financial Management 301 is the third workshop in the four-part series.
Please note that you do not need to have attended the previous webinars in this series to attend this event. 

Financial Management: Short, Mid, & Long-Term Planning during COVID
The COVID-19 crisis has created challenging ripple effects everywhere, including in nonprofit financial management. As organizations grapple with remaining viable, or perhaps pivoting to provide essential services, several unexpected changes are impacting nonprofits' abilities to create a sense of financial sustainability. Some non-finance staff have had to step into a financial role, and others are putting together detailed financial models only to have them made irrelevant by that evening's news. Some organizations are dealing with existential questions related to hibernation or cessation of services. This four-part series of financial management webinars by Community Vision's Consulting team will present new tools for navigating the complex financial issues that all nonprofits are facing in 2020 and beyond.

1. Workshop 1: Financial Management 101 – Cash Indicators for Short-Term Planning (May 28: 1pm – 2:30pm) RSVP here.
2. Workshop 2: Financial Management 201 – Budgeting and Pivoting for Mid-Term Planning (June 4: 1pm – 2:30pm) RSVP here.
3. Workshop 3: Financial Management 301 – Stabilizing Assets for Long-Term Planning (June 11: 1pm – 2:30pm)
4. Workshop 4: Compliance During COVID feat. Audit Partner Cecilia Angat, Squar Milner LLP (June 18: 1pm – 2:30pm) RSVP here.

The series is sponsored by the Citywide Nonprofit Monitoring and Capacity Building Program, which consolidates fiscal and compliance monitoring and capacity building across nonprofits funded by one or more City departments.

These workshops are meant for a broad audience and will not cover information specific to the City and County of San Francisco's budget outlook or contracting processes. Hosted by the San Francisco Controller's Office and presented by Community Vision.
Time

(Thursday) 1:00 pm - 2:30 pm
Organizer
Risa (Blumlein) Keeperrblumlein@communityvisionca.org